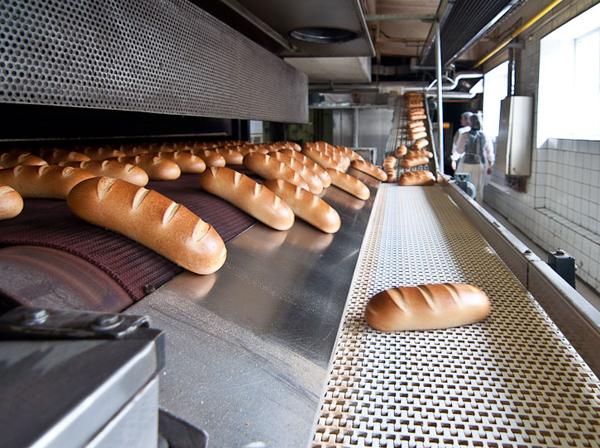 Conveyor systems play an integral role in the bread production process within the Bakery and Confectionery industry, facilitating automation and efficient handling of materials. This is particularly crucial for factories with high productivity and a limited product range.
Conveyor systems for bakeries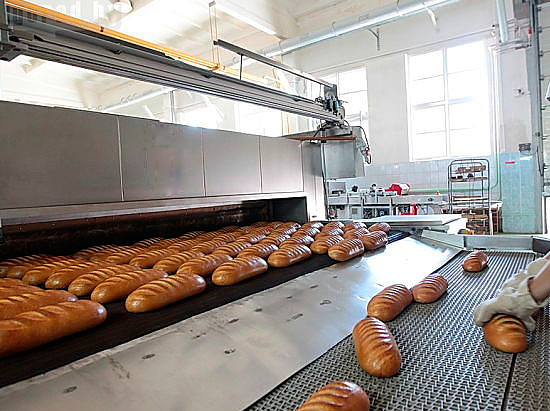 A well-designed conveyor system can yield a variety of benefits, including:
Reduction in labor costs;
Reduction in production downtime;
Decrease in defective product output;
Improvement in product quality;
Decrease in changeover time between products;
Minimization of production floor space;
Compliance with sanitary standards.
Cutting, shaping, and proofing automation for bakery products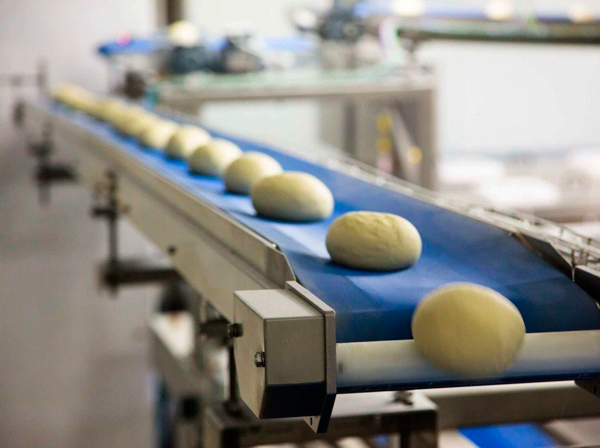 The initial stage of production involves a multitude of processing equipment and a high volume of movement of raw materials and semi-finished products within the manufacturing department.
Small-scale bakery factories may operate without modern automation at this stage, utilizing traditional tools such as bowls, cutting desks, and trucks.
The number of personnel involved in the production process is limited. However, for facilities with a daily capacity exceeding 40 tons, and particularly those with a capacity of 100 tons or more, production costs are a significant part of overall expenses. Implementing the appropriate technical solutions, including conveyors in the production process, can result in a substantial reduction in operating costs.
If you have any questions regarding our conveyors, please contact our sales department by phone at + 371 28014638, or by e-mail info@bcsconveyor.com