Are you in search of a reliable and flexible conveyor system to transport your products in the food industry? Our straight belt conveyors are a top-notch solution that caters to your needs.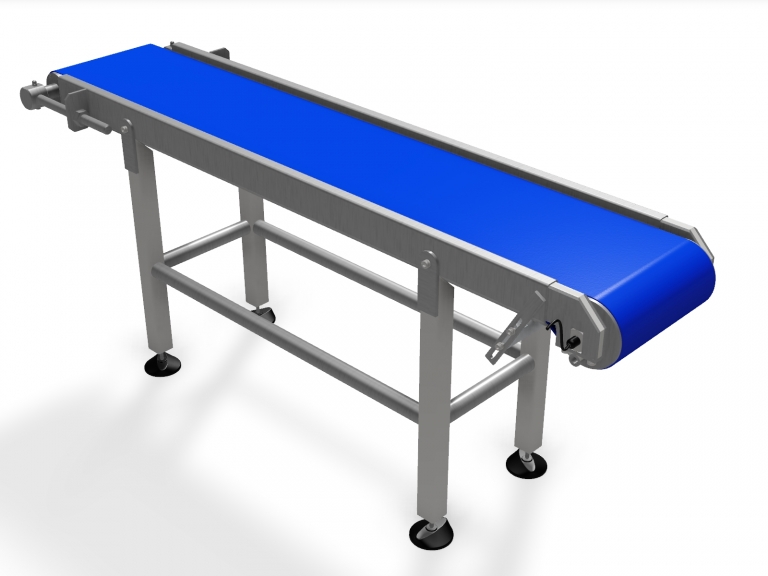 The versatility of our conveyors is unmatched, and they can transport a wide range of goods across all industries.
Our standard conveyor is equipped with a PVC top-layer belt, but we understand that different products may require different belt types for optimum transportation. Therefore, we offer customization options to meet your specific requirements. We can install other belt types that are suitable for your product, ensuring that your goods are transported efficiently and safely.
Don't compromise on the quality of your conveyor system. Trust our straight belt conveyors to deliver exceptional performance, durability, and flexibility for all your transportation needs. Contact us today to learn more about how our conveyor systems can help you streamline your operations and enhance your bottom line.
Benefits include:
Cost-effective compared to other belt types
Reliable operation
Simple design components and parts
Wide selection of conveyor belt types
To order belt conveyors send the specification to info@bcsconveyor.com or call +371 28 014 638 or use the order form.