Curved co
When it comes to changing the direction of a product during transportation, curved conveyors with polymeric belts are a great solution, especially if a minimum turning radius is necessary or if the product cannot be transported on a modular conveyor belt.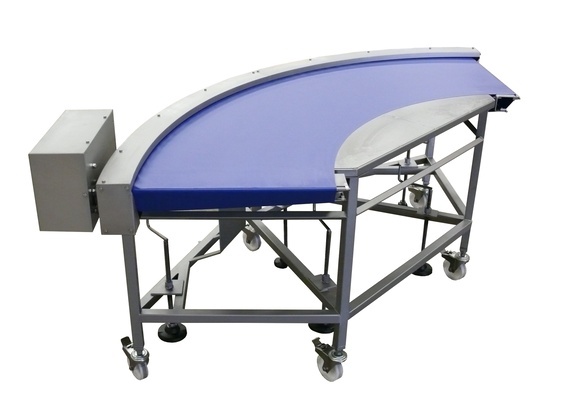 These conveyors come equipped with protective covers that enclose the drive elements, ensuring the safety of personnel operating the equipment.
One of the major benefits of curved conveyors with polymeric belts is their reduced diameter end shafts, as well as their ability to make tight turns with a small turning radius. This makes them an excellent choice for facilities with limited space.
Another advantage is their exceptional operational reliability, thanks to their thoughtfully designed construction. If you're looking for a conveyor that can handle changing directions with ease and reliability, curved conveyors with polymeric belts are an excellent option to consider.

If you have any questions regarding our conveyors, please contact our sales department by phone + 371 28014638, or e-mail info@bcsconveyor.com
We would be happy to assist you!