Z-shaped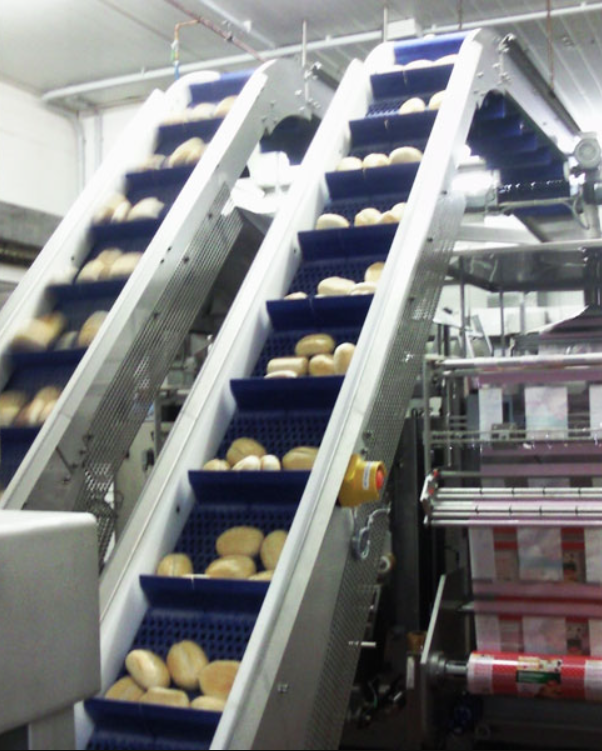 Z-shaped conveyors are a smart solution for lifting various products to a desired height in different industries. They are designed to meet the food production standards, with certified components that touch the product.
Z-shaped conveyors can handle a wide range of products, such as snacks, candies, nuts, cereals, vegetables, fruits, pills, and animal feed. They can also supply products to other machines, such as hoppers or multi-head weighers.
Z-shaped conveyors have modular belts with cleats or flights that secure the load on the belt. They consist of three sections: a lower horizontal section, an inclined section, and an upper drive section. The angle of the sections can be adjusted to create the optimal incline and decline for the product.
Z-shaped conveyors are easy to operate and maintain. They have a belt tension feature that allows for quick adjustment of belt stretching. They can also be reconfigured or customized according to the specific needs of the application.
Z-shaped conveyors are a versatile and reliable choice for vertical conveying. They can improve the efficiency and productivity of your production line.
To order a Z-shaped lifting conveyor, please contact our sales department by phone + 371 28014638, or e-mail info@bcsconveyor.com
Alternatively, you can use our convenient order form.